Sabrina Nogueira, brilliant Brazilian lady that has been working as a  Superyacht Stewardess for over five years.
The soul behind the blog, and the very famous Instagram account, "The Yacht Stewardess", that makes yacht crew members (and many other people) all around the world giggle and fantasize every time she posts a new picture on her feed.
Until 2009, she was living a stressfull life in Sao Paolo, stuck in traffic for four hours a day, with no time for herself, and even health problems due to stress.
One day, she decided to pursue her dream.
At the age of 24, she moved all the way from Brazil to Australia with the main purpose of exploring the world, and learning English.
This was her first time boarding a plane.
She worked very hard for two years, learnt English and started to build a good career in Australia.
Due to luck, or destiny (who knows!) she got given the opportunity to get her first job as a Yacht Stewardess.
She took the plunge and has been working as a Yacht Stewardess ever since.
Do you want to know more about her life and career as a Yacht Stewardess?
Keep Reading!
You moved all the way from Brazil to Australia at the age of 24. Had you always felt the urge to explore the world?
Nope! Right up until my 24th birthday I always thought I was going to live in Brazil and have the "normal" married, job, kids, kind of life.
You found balance in Australia, were happy and started to build a good career for yourself.
After working so hard, you decided to drop it all again and start a completely new adventure working as a Yacht Stewardess.
Have you ever regretted that decision? Would you do it again?
Great question! When I first got invited to work on a yacht, I declined the offer for exactly that reason: I was building a good career for myself. However, I've always been the person who loves a challenge (and the ocean!) Having both of them combined was extremely tempting, I just couldn't say no.
When you get homesick and miss very important life events, how do you manage your emotions and what makes you want to continue working on yachts. Even though you know that your job means keeping missing lots of things?
This might sound a bit selfish, but I've learnt to enjoy the missing bit, or Saudade, as we say in Portuguese, which is the name of the feeling you have when you're missing something or someone. I feel like everytime I go home to visit family and friends I enjoy them so much, that perhaps I didn't give the same importance before, if you know what I mean. I dont take these moments for granted, when I'm in Brazil, I'm 110% there!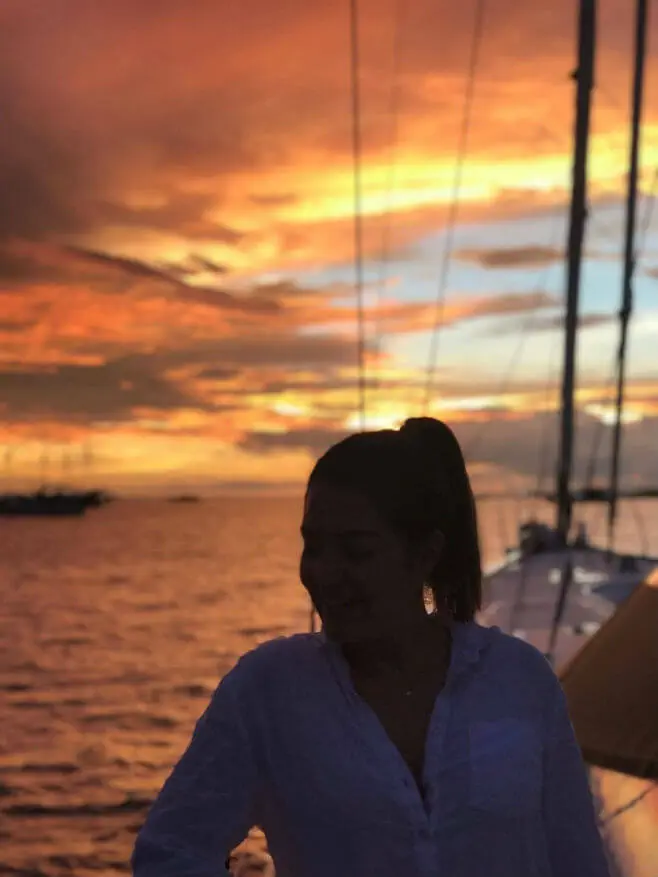 What do you feel has been your biggest achievement thanks to working on yachts?
Know about myself. As much it sounds cliché, I feel like from the moment I started working on yachts, I've realised that I'm capable of doing things and going further than I ever thought I could. That has been the best feeling for me.
What is the thing you love the most about working on yachts? (Don't answer travelling around the world, pleaseee haha)
Well, since travelling is not a option haha I'll go for my second reason of why I'm still on yachts: The culture! The amount of things you learn from each country an each nationality that you work with onboard yachts is amazing! Again, I take a bit of everything I learn everywhere and use it as a way of personal growing.
You often mention on your blog "Talk less, listen more". Is this one of the main advises you would give to a new crew member?
Is there any other advise you would give them and wish somebody had told you in your beginnings as a Yacht Stewardess?
I think I say that a lot, mainly to remind myself haha. I talk sooo much that is not even funny! I feel like I often talk way more than I should, and sometimes I get into trouble, but I'm learning. Haha.
Well, today, everytime that I have to teach anything to any Stew, I often say: There's no right or wrong. There's your way and my way. I feel like this is an important one because we often tend to copy the other person and end up forgeting of who we really are.
Like yourself, I also met my partner while working together on the same yacht and I know that working and living together 24/7 can sometimes be difficult.
How do you find time for yourself? Do you guys have any kind of ritual like "Monday evenings off from you" or something like that?
Oh so hard! Somehow we are managing. Dean is a very active person, me in the other hand, love reading my book, meditation, yoga… so every so often he wants to use all the adrenaline in his body, while I need a bit of quiet time. It works well, we don't have a ritual, but we seem to have synced haha.
And also like yourself, I like staying fit, I do not eat red meat and I am not a fan of spicy food. Do you find staying fit and healthy difficult while the really busy seasons?
How do you manage to do so? (I am guessing being the Chef's girlfriend has lots of advantages on this one haha)
So difficult! I'm terrible at staying fit, but we have no choice, if we want to eat it all, we have to work hard for it, and that's my main motivation.
As of today, is your job as a Yacht Stewardess making you happy?
So happy! It keeps getting better and better!
We often meet or receive messages from people that would love working on yachts but hesitate due to difficulties with the English language, lack of money or any other reasons.
What would you say to those people?
If that's your dream, dont give up! And also, don't find excuses not to persue your dream. If it was easy, everyone would be doing it. If you need help, contact the beautiful Jamila or myself and lets make it happen! If we can do it, everyone can!
And to wrap up this post, I must say that I had the chance to meet Sabrina and Dean in person and spent a whole afternoon with them in beautiful sunny Amsterdam.
They honestly are the kind of people that you just want to hang out with for hours and hours and there will never be a dull moment.
This is what yachting is about, guys!
What are the odds of a Brazilian, Spanish, Australian and English hanging out if we didn't have this one amazing thing in common?: The Yachting Industry.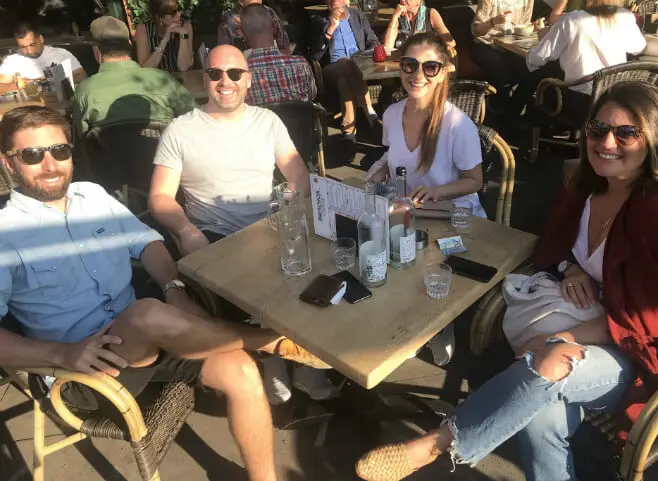 Thank you so much for reading today's post!
I hope you enjoyed it as much as we have.
If you want to keep enjoying Sabrina's adventures, keep reading her amazing blog: The Yacht Stewardess by Sabrina Nogueira
Also, make sure you follow her on:
Instagram: @sabrinanogueira
Facebook: The Yacht Stewardess
And if you would like to see more yachtie behind the scenes, spiced up with lots of delicious recipes, make sure you follow her partner, Dean: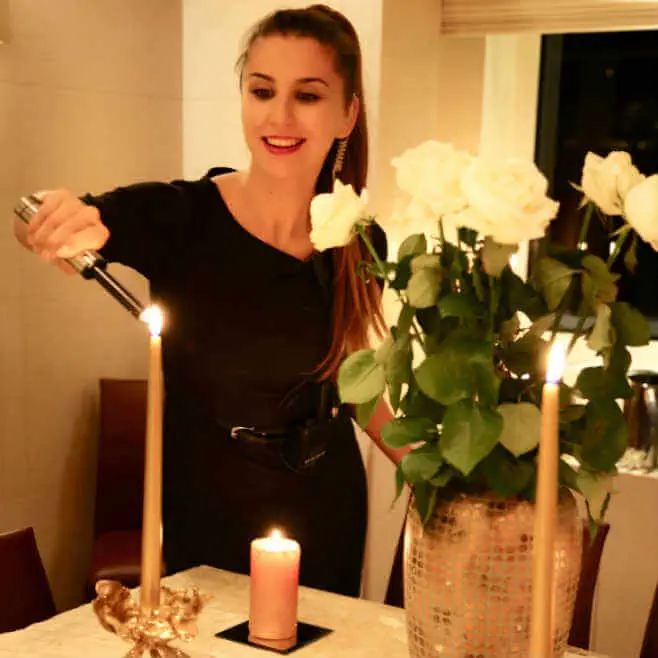 Oh! And these are my two Instagram accounts:
«See you» next week!